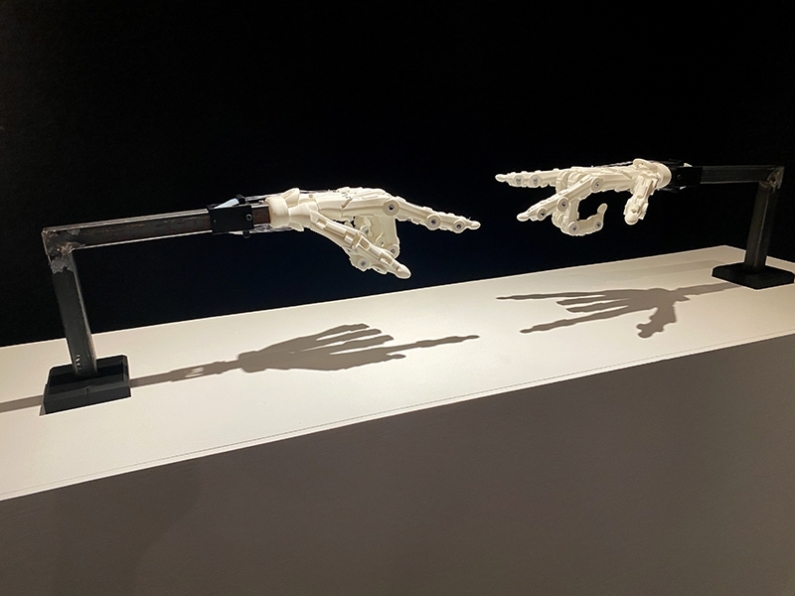 The lecture is open only for the School for Young Artists participants
St Petersburg-based artist Elena Gubanova will talk about convergence of traditional media and new technologies and the CYFEST International Media Art Festival, discuss issues of integrating a young artist with traditional art education background into contemporary art scene in Russia, and share own artistic and curatorial initiatives of the recent decade.
Elena Gubanova is an artist and curator. She graduated from the Ilya Repin Academic Institute of Painting, Sculpture and Architecture (St Petersburg Academy of Art). Works with painting, sculpture, installation and video. In 2014-2019, she served as curator of art residency programme and head of exhibition programme at the North-Western branch of the National Centre for Contemporary Arts (St Petersburg, Russia). Since 2015, she has been a co-curator of the CYFEST International Media Art Festival. Elena Gubanova is a two-time recipient of Sergey Kuryokhin Award (Russia): in 2012, for Red Shift site-specific installation (together with Ivan Govorkov) named the best work of visual art, and in 2019, for the LookOut Festival named the best curatorial project. Elena Gubanova's art works were exhibited at the State Hermitage Museum (St Petersburg, Russia), State Russian Museum (St Petersburg, Russia), Museum of Moscow (Russia), Ca'Foscari University of Venice (Italy), Chelsea Art Museum (New York, USA), Kunstquartier Bethanien (Berlin, Germany). Elena Gubanova works together with Ivan Govorkov since 1990. Lives in St Petersburg, Russia.